http://manolobrides.com/2009/11/27/luis-diaz-santis-vs-magaly-guerrero-ramirez/
This afternoons post comes from Jennifer Trew at HolyCow! Social media and event management

and continues our discussion on the top wedding trends, with a focus on technology that we can expect to see in 2012. Let's see what Jennifer has to say....
Well 2011 is almost over and with that, 2012 brings a whole new list of trends designed to make your event better than the last! Times are changing fast and the infusion of social media has had a huge impact on events. It will continue to do so in the upcoming year and beyond. It's important for event planners keep up to date with the latest social media changes and updates – in addition to other trends.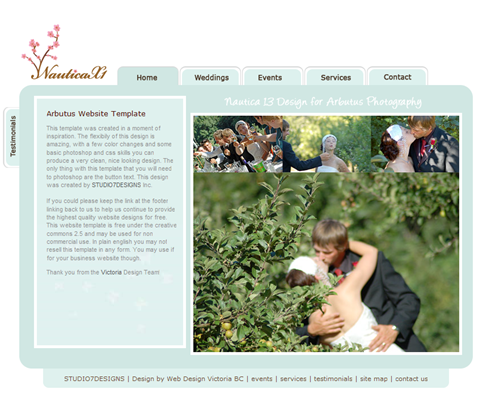 http://www.webdesignhot.com/free-web-templates/free-wedding-website-template/
Here are the top 5 trends for 2012 in the event management industry
:
SOCIAL MEDIA!
It is paramount that event planners understand and are able to incorporate social media into their planning. If they do not, they should contract an expert that does. Social media is used to reach a larger audience, save money on advertising, printing costs, etc. (just to name a few) Social Media is so important; costs should be incorporated into every planning budget. This could include – but is not limited to:
a.
Live Streaming (i.e. broadcasting the event live over the internet)
b.
Electronic flyers, invitations and RSVP's
c.
Updating attendees on the event while it is being planned to generate more 'buzz'
d.
Gaining feedback and suggestions before, during, and after the event
e.
Providing a 'Greener' option
f.
Using Twitter to #events to promote engagement before during and after. (I recently attended an event where the organiser would Tweet in the days leading up to the event 'looking forward to seeing @attendee at #event'. This was a great idea, as it caused a bit of buzz and other guests could see who else was coming to the event!)
g.
YouTube – more on this later!
Clients are really looking for event planners to think outside of the box and plan an event for them that is different from any event they have been to before. Clients are looking for more innovation, more interaction and branding, branding, branding! Branding is not just for large organizations anymore! Everyone, including engaged couples want their event to be branded! They want their wedding to reflect who they are as individuals and as a couple and have that incorporated into their wedding. They have an expectation that an event planner will be able to be creative enough to do that for them. It is more important than ever to understand the client, their image, target market and brand – particularly in this financial climate!
http://www.foreverandeverevents.com/tag/abbey-house-gardens/
More Interaction/Engagement
Clients want their guests to be WOW'd as soon as they walk through the door. They want a lot of interaction and engagement (usually in the form of technology) to keep their guests entertained. This could include:
a.
Concerts/singing groups
c.
Live entertainers, magicians, comedians
Events with dinner and a guest speaker just won't cut it anymore - other entertainment must be on the agenda.
There is an upcoming trend to have live life sized video games, so that guests can play and engage with each other. There are many companies that provide the technology for these games, such as retro, futuristic or even digital wall graffiti, which allows guests to create their own graffiti on walls during the course of the event.
If you didn't already know this, You Tube is the world's second largest search engine (only to Google). Increasingly, YT will be used to broadcast updates about events, video messages from the bride and groom, excerpts from guest speakers on past speaking engagements, etc. Guests and potential attendees can see what 'all the fuss is about' and add comments and 'likes.' Video links will be embedded onto event websites and other various social media sites.
There is increased demand for Event Planners to be on the cutting edge technologically and creatively in order to advise their clients and get them the biggest bang for their buck!
Well that all sounds rather exciting to me! We will be doing our own wedding website so I can appreciate the efficiency of technology! Thank you Jennifer and we still have more posts to come!